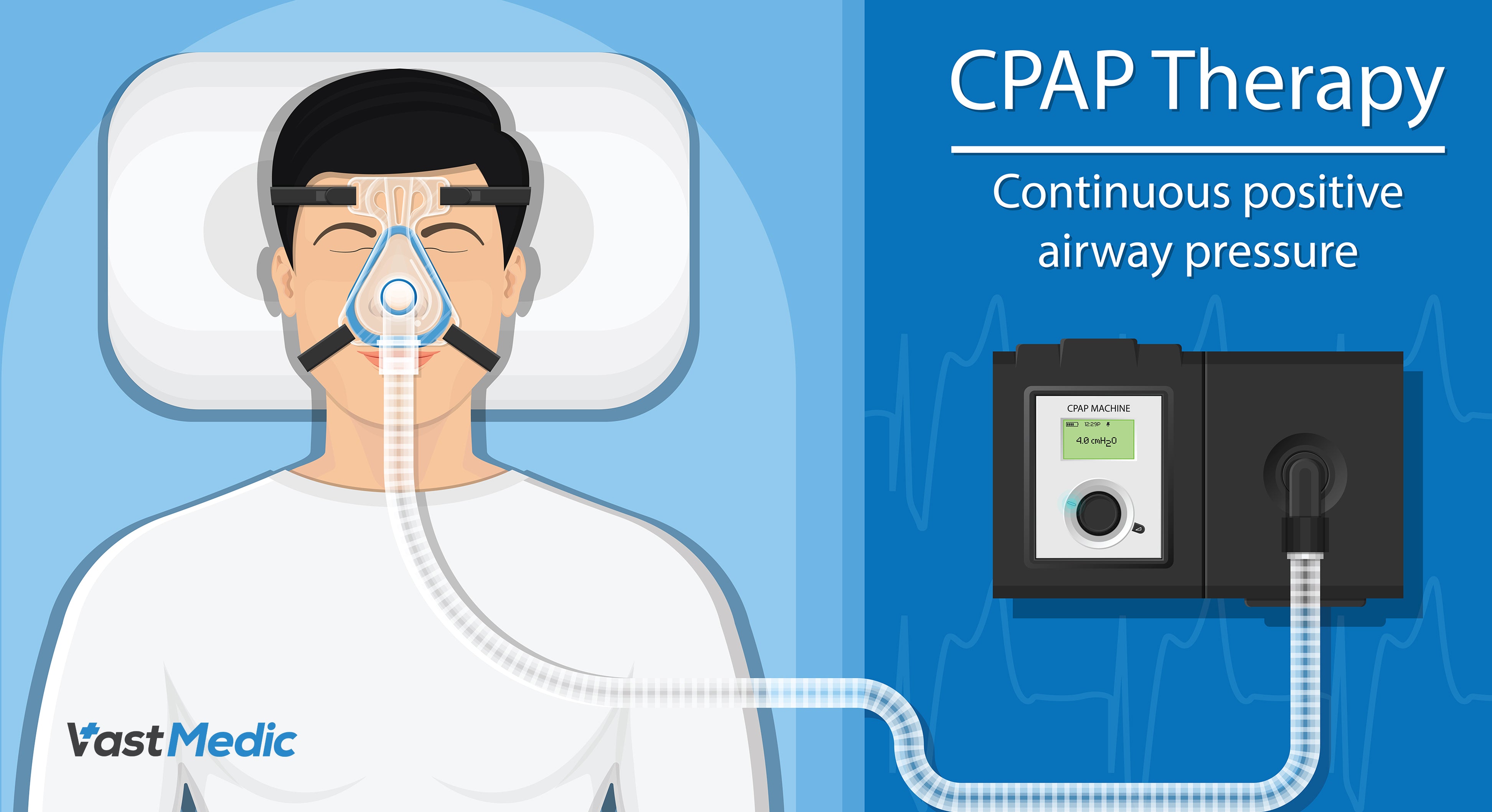 Are CPAP Cleaning Machines Worth It?
There are several types of sleep therapy machines, but a CPAP (Continuous Positive Airway Pressure) machine is the most common treatment for obstructive sleep apnea. A CPAP machine sends a constant flow of airway pressure to your throat to ensure that your airway stays open during sleep, effectively treating the spontaneous pauses in breath. Treating your sleep apnea will positively impact your life by increasing your energy, alertness, and overall happiness.
A CPAP machine uses a hose and mask with Headgear or nose-piece to deliver constant and steady air pressure. Common problems with CPAP include a leaky mask, trouble falling asleep, stuffy nose and a dry mouth this is due to negligence in cleaning and sanitizing your machine as recommended.
Cleaning & Maintaining CPAP:
It's important to clean your equipment as specified in your product instructions. Poor maintenance can make your sleep therapy ineffective and damage your equipment. Doing the regular daily, weekly and monthly cleaning and sanitizing for each part is quite a hassle.
Problem solved, there are now available CPAP cleaner and sanitizer machines available in the market!
Market Available CPAP Cleaning Machine, Are They Legit?
After many search of which type of CPAP cleaner is legit we found a version that produces UV Ozone O3 or activated oxygen to kill throughout the humidifier, tubing, mask and the pump parts. These cleaning machines are great for people who don't have much time and find it very difficult to clean in hard to reach places of the CPAP machine. These cleaning devices are legit and readily available on the market.
How Much Would A CPAP Cleaner Cost & Which One Is Worth It?
We don't recommend those overpriced products on the market now. There are many variations and model out in the market that costs upto $300 plus! Yes that is kind of overpriced and we don't want you to break you bank for a cleaning machine.
We tried and compared the market available CPAP cleaning and sanitizing device and we found the best option at the cheapest price possible and this one is really worth the price.
This Vastmedic CPAP Cleaner & Sanitizer is best in the market considering quality and affordability. Unlike the $300 versions this is just around $129 yet both versions are durable and does the job. Know more about what this product offers:
FAST AND EASY CLEANING. 
Utilizing top quality UV/Ozone cleaning methods comes with this fast and easy to use CPAP materials cleaner. The one-touch operation features a light that turns on when the disinfection cycle starts and automatically shuts off after 5 minutes of use.
     2.SAFE TO USE FOR ANYONE.
Thoroughly clean your CPAP materials and other medical equipment by removing 99% of bacteria in every disinfection cycle. It keeps your masks and hoses free from viruses and bacterial growth after every use. Use every day and/or as necessary.
    3.HIGH COMPATIBILITY WITH CPAP MACHINES.
This cleaner and sanitizer are compatible with different kinds of CPAP machines with its heated hose and mini adapters. It comes with dual-mode for the appropriate disinfection process to be used.
    4.VERSATILE AND MULTIFUNCTIONAL USE.
Disinfect and clean different CPAP masks and accessories that can fit into the compartment. It can even be used to sanitize a wide range of household and medical products such as dentures and toothbrushes. 
    5.AFFORDABLE DISINFECTANT AND SANITIZER.
Worry no more with this affordable disinfectant. However, although this sanitizer comes at a cheaper price, you get a high quality product that will not compromise your health.
Vastmedic CPAP Cleaner & Sanitizer
https://vastmedic.com/products/cpap-cleaner-and-sanitizer
Resources:
https://www.mayoclinic.org/diseases-conditions/sleep-apnea/in-depth/cpap/art-20044164
https://www.sleepapnea.com/treatment/cpap-therapy/
https://www.quora.com/Are-CPAP-cleaning-machines-legit-Are-they-worth-the-300-cost